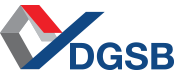 +603 4291 9233
  +603 4291 7633
    level 16, menara maxisegar, jalan pandan indah 4/2, pandan indah, 55100 kuala lumpur, malaysia
  Robin Lim – COO
Network Solutions
Comprehensive portfolio of communications network-related solutions for large carrier and enterprise networks in Malaysia.
Established track record in delivery of solutions to meet variety of requirements including:
Core and Long Haul Network:
Integrated carrier grade solution for backbone or transport services.
Wireless Connectivity:
For Enterprise LAN and Service Provider mobile wireless networks, together with metro access.
Wide Area Networking (WAN):
Solutions that support range of networking technologies such as ATM, Frame Relay, IP and Voice on a single platform.
Service Provider Network:
Storage Area Network (SAN) and SAN Storage solutions for mission critical customers, especially in the financial industry.
Local Area Network (LAN):
For Structured Cabling and LAN switching (2 tier or 3 tier network topology).
iMedia Digital Signage Solutions:
Combining cloud services with digital media broadcasting, to provide network media, outdoor media and mobile media platform.
Services include requirement studies, network design, installation, maintenance, consultancy, project management and operations and management. Operating through its own nationwide service centres to provide localised support for customers across Malaysia.